>98%
Happy Students managed to improve their grades by at least one grade thanks to ClickTutor. Bravo!
>500
Students are already taking lectures every day in various subjects - and we keep growing!
>500
Certified and Experienced Tutors are already waiting for you. Your teachers complete a ClickTutor Academy to deliver premium quality lessons.
>16
Subjects are currently taught daily like Maths, Informatics, English or Physics.
How it works
Getting the service you want in just a few clicks
1. Registration and Profile Set Up
Our advanced Artificial Integillence algorithms will help finding the best teacher.
2. Find and Choose Your Teacher
Information will be used to find the best teacher for your needs.
3. Schedule and Take Lectures Online
Our 100% automated processes help you find and take your lecture.
4. Get Feedback from Teacher
At the end of every lecture, teachers will provide you with an evaluation and further guidance.
Everything at one place
Everything from scheduling to payment is managed by us - no effort on your site
Testimonials
Your customers rely on us to do better at school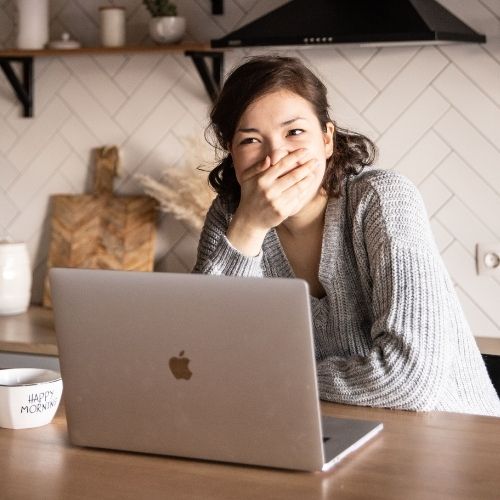 WE HIGHLY RECOMMEND!
For me as a mother, ClickTutor is just what we were looking for: The math lessons at school became too difficult for my daughter. She could keep up with her school and thus we both became stressed. Thankfully we found ClickTutor. Due to our lovely tutor she is again motivated. She managed to improve her grade from D to B - in less than 6 weeks! We are so looking forward to taking other classes as well. Thank you ClickTutor. - Alexandra Fahrthofer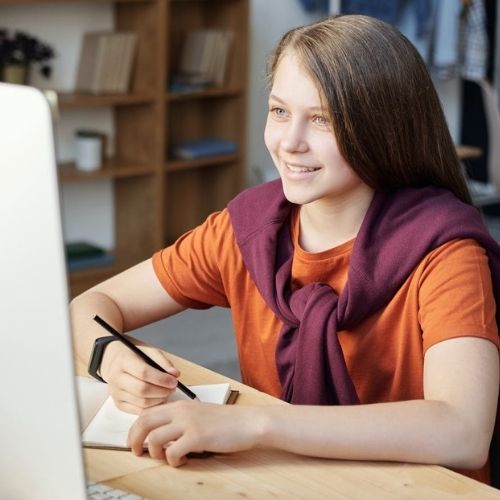 THANK YOU!
We are extremely satisfied and can highly recommend ClickTutor. Very modern face-to-face tutoring over the internet. This means that you can learn from the comfort of your own home. The lesson times are flexibly. We were always advised and treated in a friendly and competent manner. My daughter feels very comfortable and in good hands!The only thing we regret is that we didn't find out about ClickTutor sooner. - Richard Kraus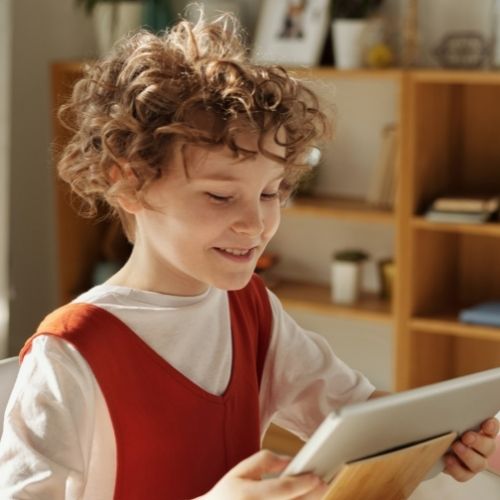 FINALLY ...
We were amazed: In principle, you can book any subject and tutor. You decide upon your credit usage. Booking is also uncomplicated: Basically, you enter a desired date and topic. Our tutor answered within 10 minutes and within 1 hour we could start with the unit. We love the simplicity and expertise of the tutors. Finally someone who understands our needs. - Claudia Sallfeldner
Frequently Asked Questions
Wie kann ich eine Probestunde buchen?
Wie kann ich eine Gruppenstunde in Minecraft und Scratch Programmieren buchen?
Wie kann ich eine Gruppenstunde in Minecraft Mods und Server Programmieren buchen?
What is ClickTutor?
ClickTutor is the future of tutoring. In the same way as traditional tutoring, it offers tutoring lessons via a video conference tool. Student and teacher both see and communicate with each other in live mode. Additionally, the Magic Whiteboard helps to visualize and scatch knowledge and thus finding individual solutions for students problems.
What equipment is needed (computer, microphone, webcam, ...)?
A computer, tablet or cell phone is fine. You should also have at least a microphone so that you can communicate with your tutor/student. Finally, you need a stable internet connection.
How long does a tutoring session last?
One tutoring session lasts 50min. However, should need longer, you can always schedule a double lesson.
What can I use my credits for?
You can book every subject and teacher you want. You decide how your credits are being used.
What happens if I do not use my credits?
Unused units are simply taken into the next month until the end of the contract.